GRATIS GESCHENK
Bedingungen
*Ab dem 07.04.2023 erhalten die ersten 300 Curly Secret Bestellungen beim Kauf von über 50€ und mindestens einem Curly Secret Produkt, eine Limited Edition Tropical Shampoo Bar* gratis im Warenkorb dazu.
Das war noch nicht alles 🤩
Zusätzlich erhalten die ersten 50 Bestellungen, ein Curl Rescue Refresh Spray* im Warenkorb geschenkt. Schnell sein lohnt sich 🤫
*Aktion gilt nur solange der Vorrat reicht! Nicht mit anderen Aktionen oder Gutscheinen kombinierbar. Gilt nur einmal pro Kunde.
Curly Secret ist eine natürliche Haarpflegemarke. Sie informieren sich immer über die aktuellen & besten Innovationen in der Kosmetik und sorgen dafür, dass die Curly Kunden immer Produkte mit den neusten & effektivsten Inhaltsstoffen verwenden können. Ihr Geheimnis zu wundervollen Locken sind Produkte, die lockiges Haar nicht nur gut aussehen lassen, sondern mit denen Du Dich auch wohlfühlst. Denn Schönheit strahlt bekanntlich von innen heraus. ✨ Feel empowered and seize every single day to the fullest – while looking your absolute best. 🥰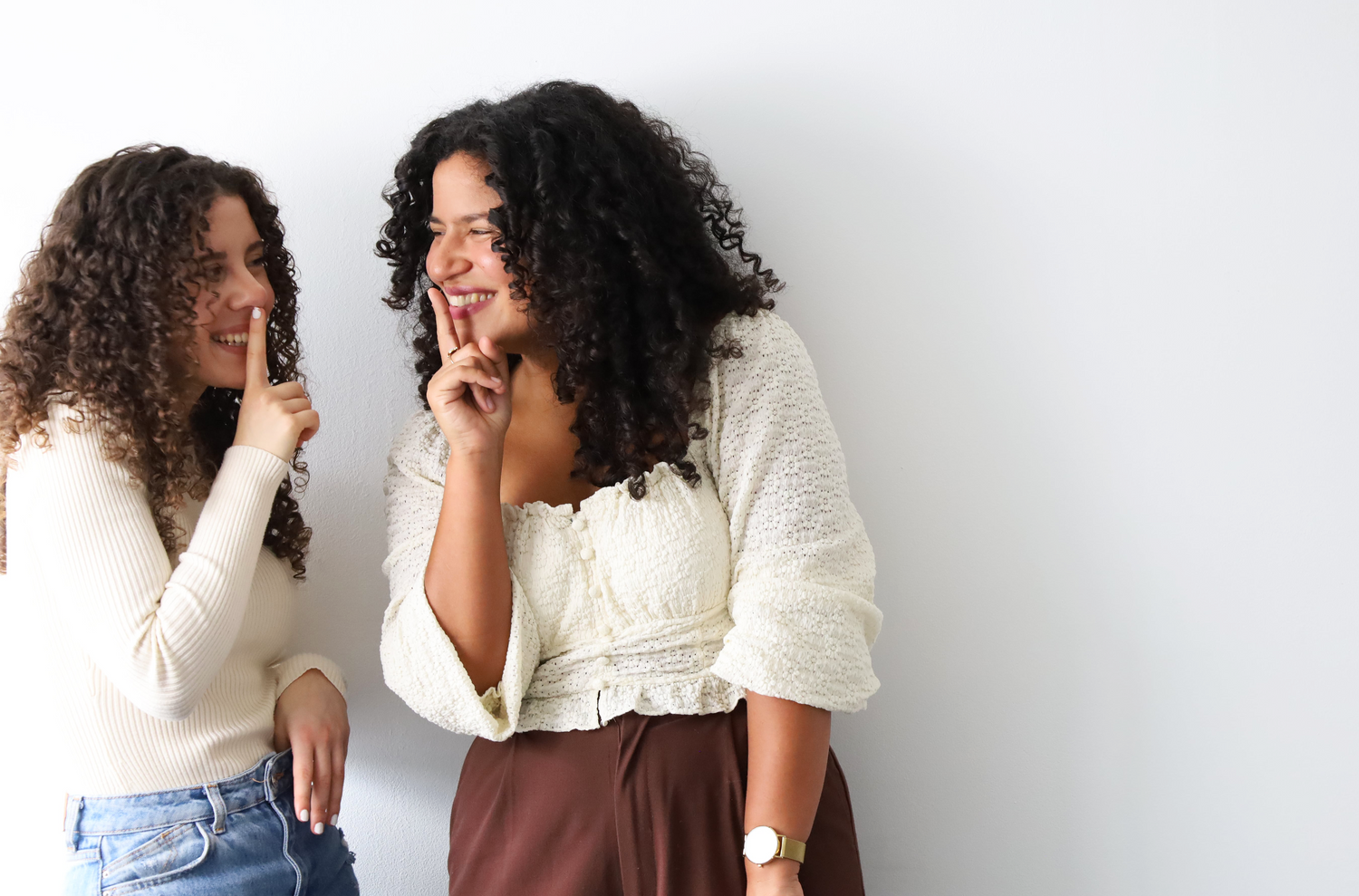 👉🏽 Der Curl Candy Leave-In riecht nicht nur wunderbar nach Süßigkeiten, sondern spendet auch Feuchtigkeit und macht Deine Locken super weich! Er bekämpft Frizz, verleiht Glanz und stärkt mit Proteinen. 👉🏽 Der Curl Reviving Leave-In versorgt Dein Haar mit Vitaminen, Antioxidantien und stärkenden Proteinen. Es belebt stumpfes, lebloses & trockenes Haar, während es gleichzeitig einen leichten Halt verleiht.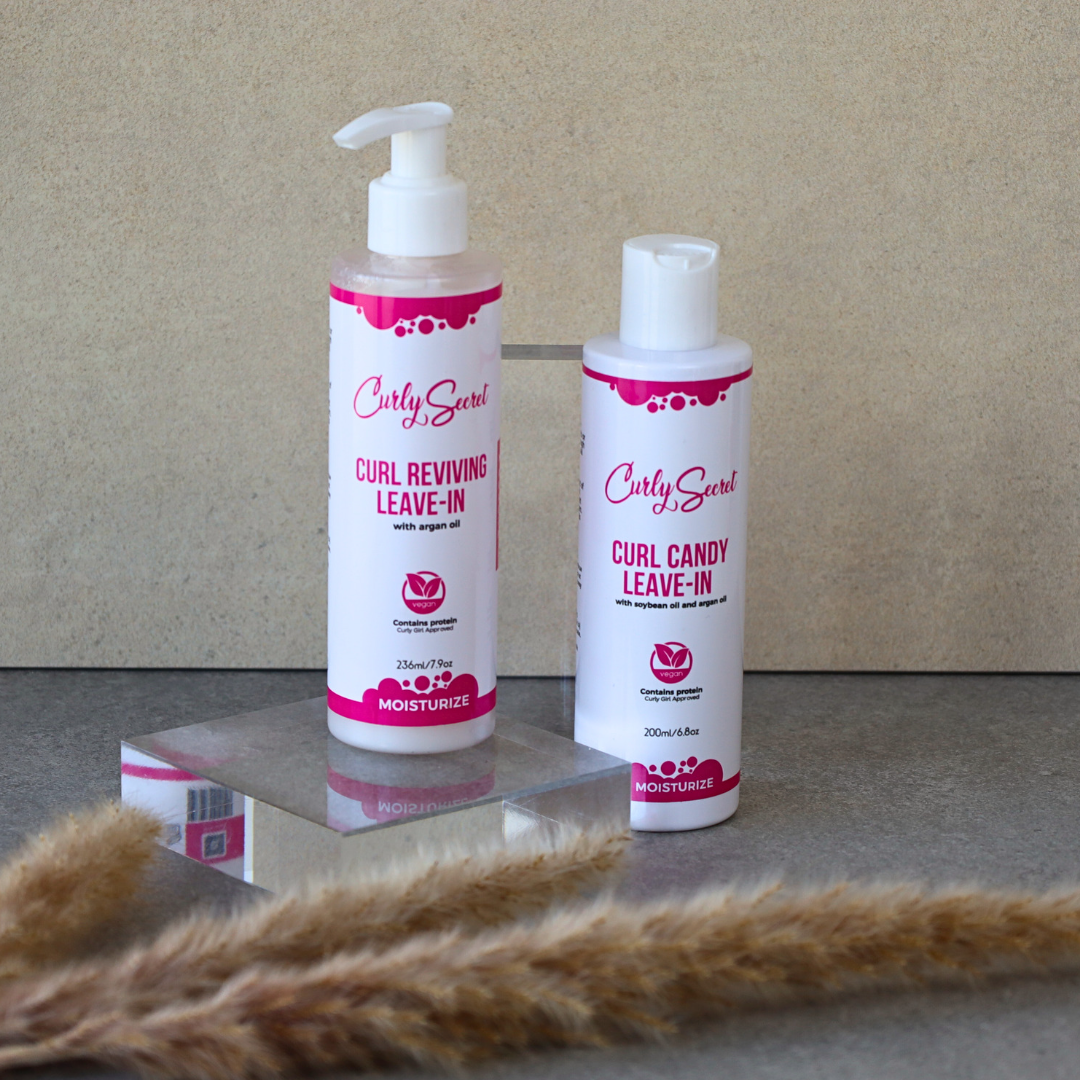 👉🏽 Der Miracle Styling Foam hat zwar eine leichte Formulierung, bietet jedoch starken Halt. Somit ist ein zusätzliches Gel nicht zwingend notwendig. Er trocknet schnell und verklebt Deine Locken nicht. 👉🏽 Der Volumizing Curl Foam ist leicht formuliert, sorgt für intensives und luftiges Volumen. Er belebt plattes Haar und mindert Frizz. 
👉🏽 Das Popping Curls Styling Gel spendet Feuchtigkeit und definiert Locken. Er ist proteinfrei und eignet sich als one-styler. Das Leinsamengel pflegt die Locken und spendet Halt. 👉🏽 Hydrating Styling Jelly ist proteinfrei, bietet starken Halt und eignet sich für alle Haartypen. Hier reicht bereits eine kleine Menge aus, um starken Halt zu bekommen.
Nein, hier geht es nicht um Cocktails 🍹😉 In der Lockenwelt verwenden wir Shampoo und Conditioner Bars am Waschtag. 👉🏽 Eine Bar ist die nachhaltige und umweltfreundliche Alternative zu einer Flasche. Der einzige Unterschied: die Bar hat eine feste Konsistenz. Diese löst sich aber unter Wasser. 🚿 Der Vorteil: eine Bar gleicht 3 Produkt Flaschen und ist somit ergiebiger, mit weniger Gewicht und Verpackungsmüll! ✨