Founder Story - SERPIL SARI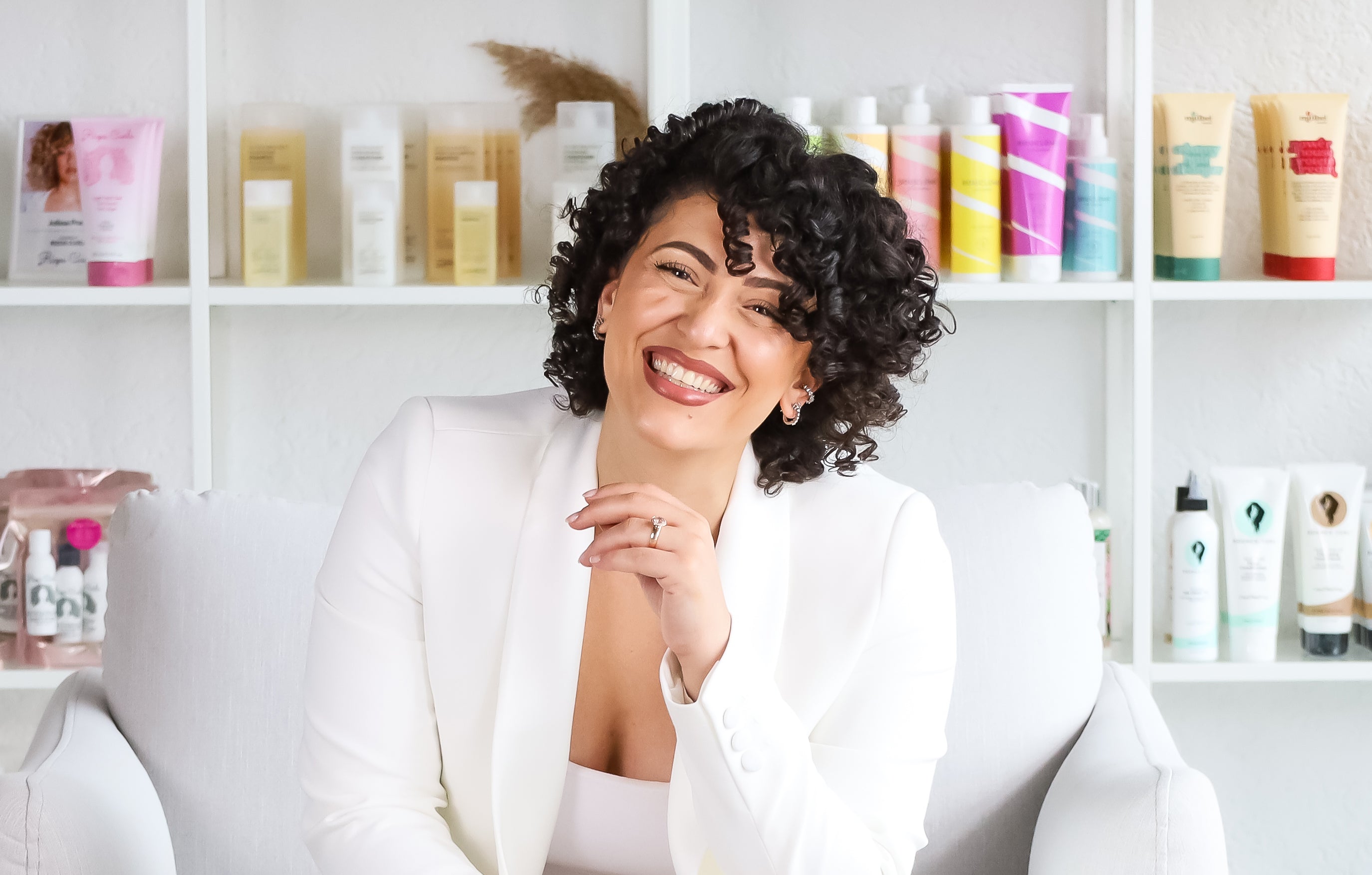 Serpil Sari
Founder & CEO of Sari Curls GmbH
My personal story & experience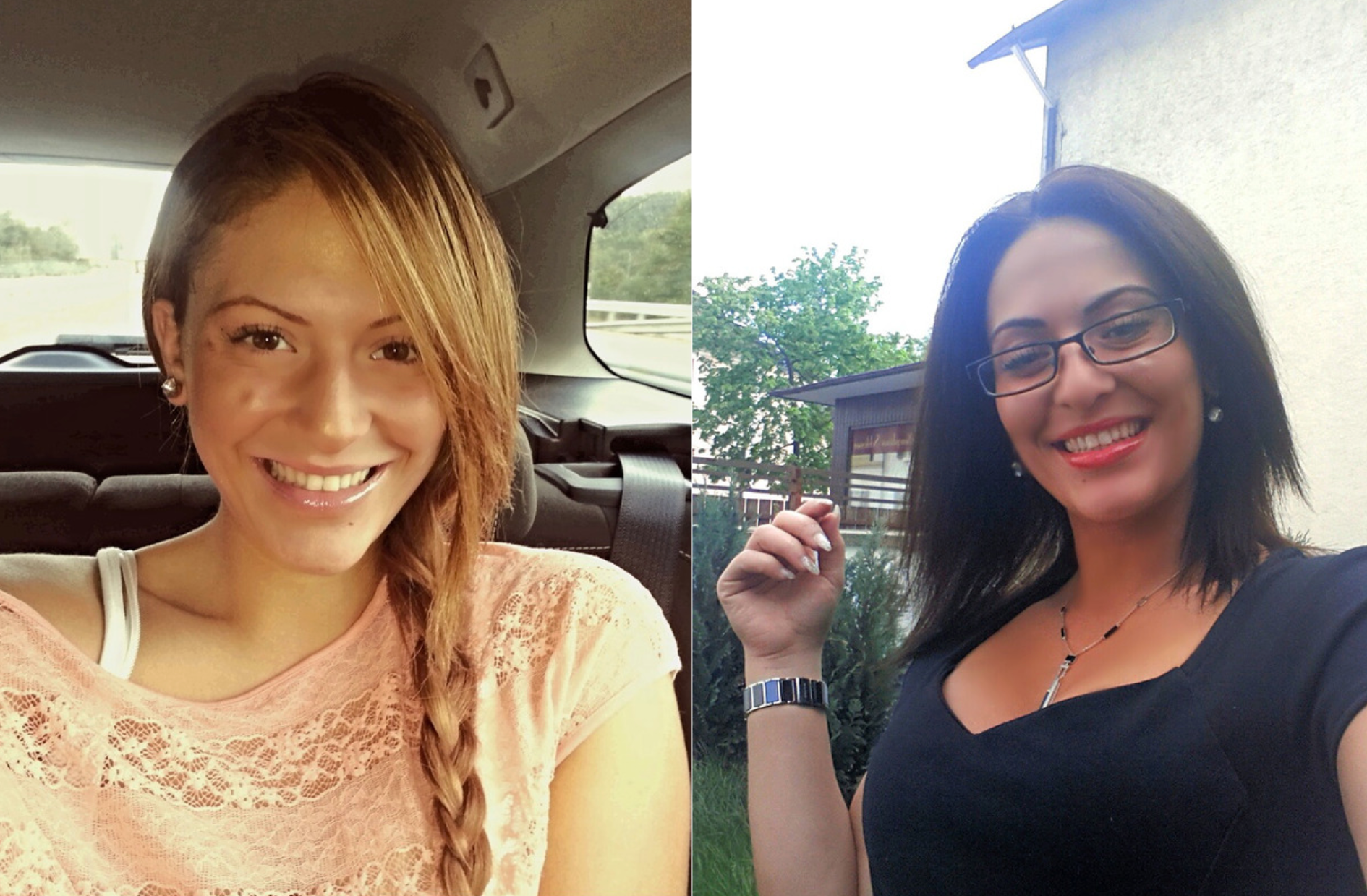 "Well, did you touch the socket again today?"

"Why don't you straighten or comb your hair?" I had to listen to such comments far too often... Every morning my hair stood on end - many knots, big mane, a complete mess. There were only a few alternatives to tame this mess: Either I had to wash my hair every day or tie it into a kind of good-looking ponytail or spend hours straightening my hair.
Countless visits at the hairdresser resulted in my hair getting shorter and shorter. After each visit I was told: "Your hair is all messed up and you have a lot os breakage at the ends!" And all of a sudden, several inches were cut off and I left the hairdresser with a haircut that was not suitable for me. In the whole process, what was missing was the right expertise and know how on textured and curly hair. In addition to that, the hairstyles I got were actually only suitable for straight hair (who doesn't know the well-known, asymmetrical bob hairstyle of Rihanna?).

Hoping to find the right products in the drugstore, I reached for well-known brands that used clever marketing slogans. So I (as many other curlies) bought the "famous" curling mousses or products that were titled "for curls", but in the end did not work at all. Over the years, several drugstore products and bottles ended up in the trash. But they never brought any satisfactory change or the results I was longing for.
 At the end I also found out that almost my whole family has natural curls: My mother, my father, cousin and even my aunt - the whole Sari family had hidden curls.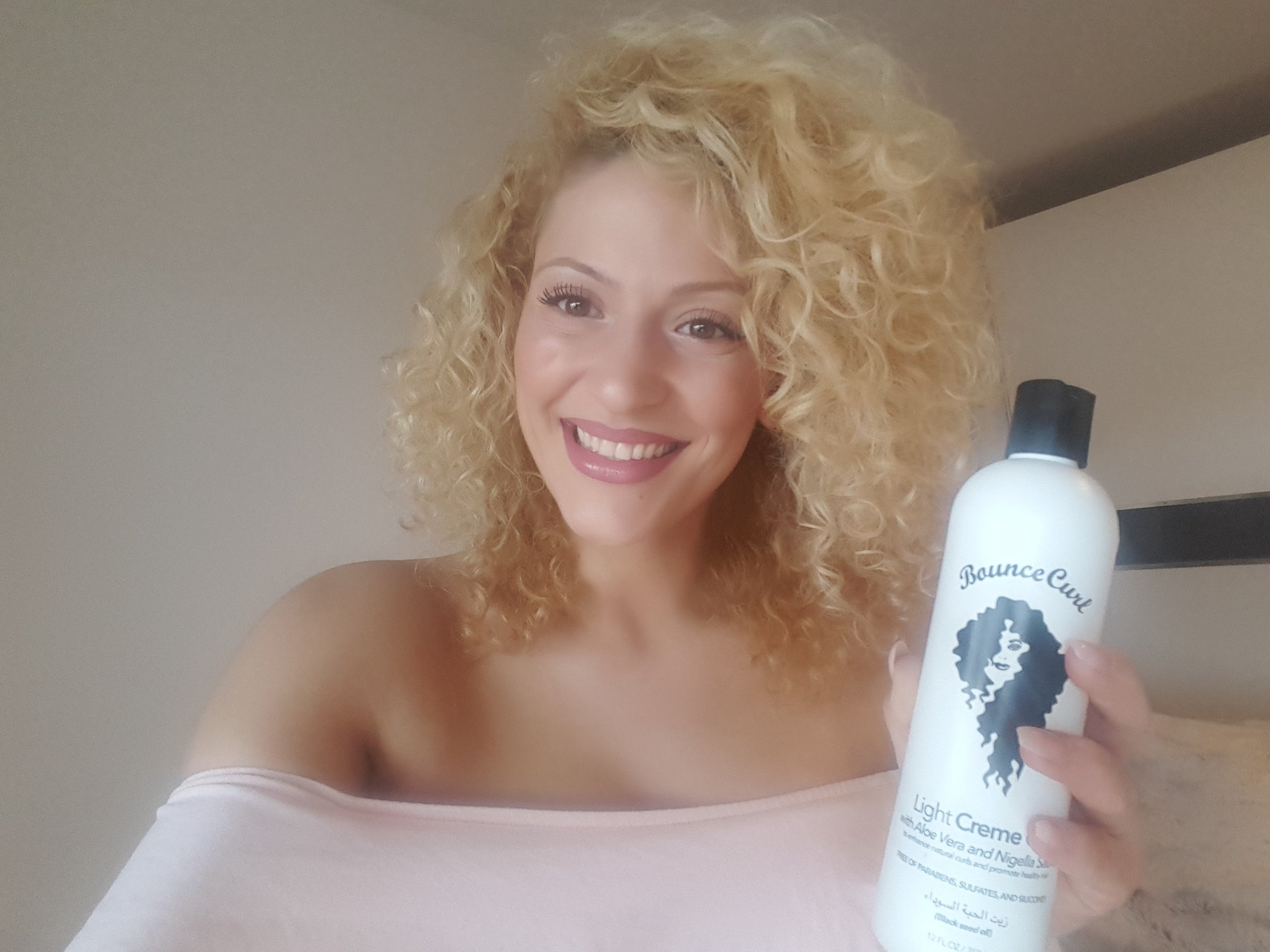 "After I had tested all curl products from the drugstore, I ordered Bounce Curl Light Creme Gel - the first gel from the USA and my biggest investment for a curling gel to date. But it was worth it." em >
One day, I noticed Bounce Curl Light Creme Gel through social media. I watched a lot of videos and pictures and was thrilled with the results. So I ordered a bottle from the US and payed the high shipping costs. The first applications and results were great, my curls were dry but at least more defined than usual. The more I adjusted the applications, the better the results were. Since then I have been researching curls, reading and broadening my knowledge about curls and suitable products.
After coming across the Curly Girl Method, I was hopeful that I would fall in love with my curls again. However, I also had to realize how difficult it was to get curl-friendly care products in Germany. Especially since all the good products come from the USA or GB. For each product, the shipping costs added up, but the results were getting better and better.
I suddenly became more and more aware of my surrounding and noticed all the people with curly hair and thought to herself: "Wow, people have such great curls, but they would be even more beautiful if they would use the proper care products!". But who in Germany knows about this topic professionally or offers curl products? Correct - none to very few.
During my Master's Degree I decided along with my father - who is also my best friend - to provide all women with natural waves & curls access to the right products.
So, we started out with just the Bounce Curl Light Creme Gel and expanded quickly and included the entire Bounce Curl product portfolio. With the store "Curly-Hair" we added almost 13 international and well-known brands to the store within one year.
First online shop in Germany
We wanted to expand the online store, make it more accessible, easier to understand and create a great shopping experience.
So haben wir den nächsten großen Meilenstein umgesetzt:  Ein neuer Name, ein neues Logo und ein professioneller Auftritt. Somit wurde im Dezember 2019 "SARI CURLS - Dein Lockenshop" geboren. Ein Lockenshop, der alle Wünsche von natürlichen sowie strukturierten Haaren in Deutschland und Europa erfüllen soll.
Seither habe ich mich immer weiter mit dem Thema Locken beschäftigt, eine persönliche und feste Bindung zu allen Herstellern aufgebaut und mein Wissen über Inhaltsstoffe sowie Produkte erweitert. Die Bindung zu unserer Community und zu unseren Kunden haben wir immer weiter verstärkt.
Nach meinem dualen Master Abschluss sowie meiner einjährigen Berufserfahrung, ergab sich das Schicksal, 2020 mich mit voller Leidenschaft und meiner ganzen freien Zeit zu 100% SARI CURLS zu widmen. Somit habe ich vom Esstisch meiner Eltern Tag und Nacht gearbeitet, mein Zimmer sowie die Garage, den Keller und jeden freien Platz zu einem Lager umfunktioniert und kommissioniert.
Therefore, we aimed for the next big milestone: a professional appearance of "Sari Curls - your curly store", which fulfills all wishes of natural wavy and curly heads in Germany and Europe. 


Since then, I have continued to explore the topic of curls, built a personal and strong bond with all manufacturers and expanded my knowledge of ingredients as well as products. We have always strengthened the bond with our community and with our customers.
After graduating from University as well as after my one-year work experience, I dedicate in 2020 to fully focus on my business SARI CURLS with full passion and all my free time. Thus, I worked from my parents' dining room table day and night, converting my room as well as the garage, basement and any free space that I could find into a warehouse.
In January 2021, after a whole year and months and months of searching, I set the next milestone: a new office and a storage space. This not only allowed me to separate my personal space from my working space, but also allowed SARI CURLS to expand and grow into its full potential.

Außerdem hat SARI CURLS den ersten Team-Zuwachs bekommen: ein junges aber starkes Team, dass die Visionen und Werte in der Lockenwelt verbreiten will. Wir wollen nicht nur Produkte anbieten, sondern Informationen und Fachwissen in Form von Beiträgen zur Verfügung stellen und nicht zuletzt Euch motivieren, Eure natürliche Haarstruktur zu lieben.
Zusammen mit dieser tollen Team-Unterstützung haben wir jedes Kundenfeedback gesammelt, wahrgenommen und für ein benutzerfreundliches Kauferlebnis unsere neue Webseite im August 2021 relaunched.
Ein Monat später wurde aus dem kleinen Einzelunternehmen eine Sari Curls GmbH.
In addition, SARI CURLS got its first team member. This allowed us to grow into a young but strong team that wants to spread our vision and values in the world. We do not only want to offer products, but also provide information and expertise in the form of articles and last but not least motivate you to love your natural hair texture.


Together with this great support, we collected and listened to every customer's feedback and brought SARI CURLS to the next level. In August 2021 we relaunched our new website providing a user-friendly shopping experience and a lot of additional features just for you!


Now, our small business has matured and we are so happy to finally announce: Sari Curls GmbH.