SARI CURLS
Germany's first Curl Shop
SARI CURLS is a young Start-Up company based in Viernheim with a mission to reform the world of curls and to awaken the love of curly hair. Our motivation is to redefine the standards of beauty and to support the movement towards natural beauty.
"LOVE YOUR NATURAL LOOK AND CREATE YOUR OWN CURL STORY"
SARI CURLS stands for accepting our natural curls the way we were born with. In order for you to give your curls more love, we provide you with the necessary care products as well as valuable knowledge around the topic of structured hair. We are the first and best contact point for everyone with wavy, curly or kinky hair.
We are cooperating with companies based in the USA, Great Britain, Europe and Germany which are always striving to produce and act more sustainable. To us, it is highly important to support brands which are black-owned, woman-owned or are just starting their own small business like we do.
"WITH OUR CURL SHOP, WE ARE CREATING A PLACE FOR EVERYONE TO FEEL UNDERSTOOD, WELCOMED AND RESPECTED."
SERPIL SARI, FOUNDER
The A-Team
Those behind the magic.
We love to strengthen our relationship with you - that is why we want to introduce ourselves: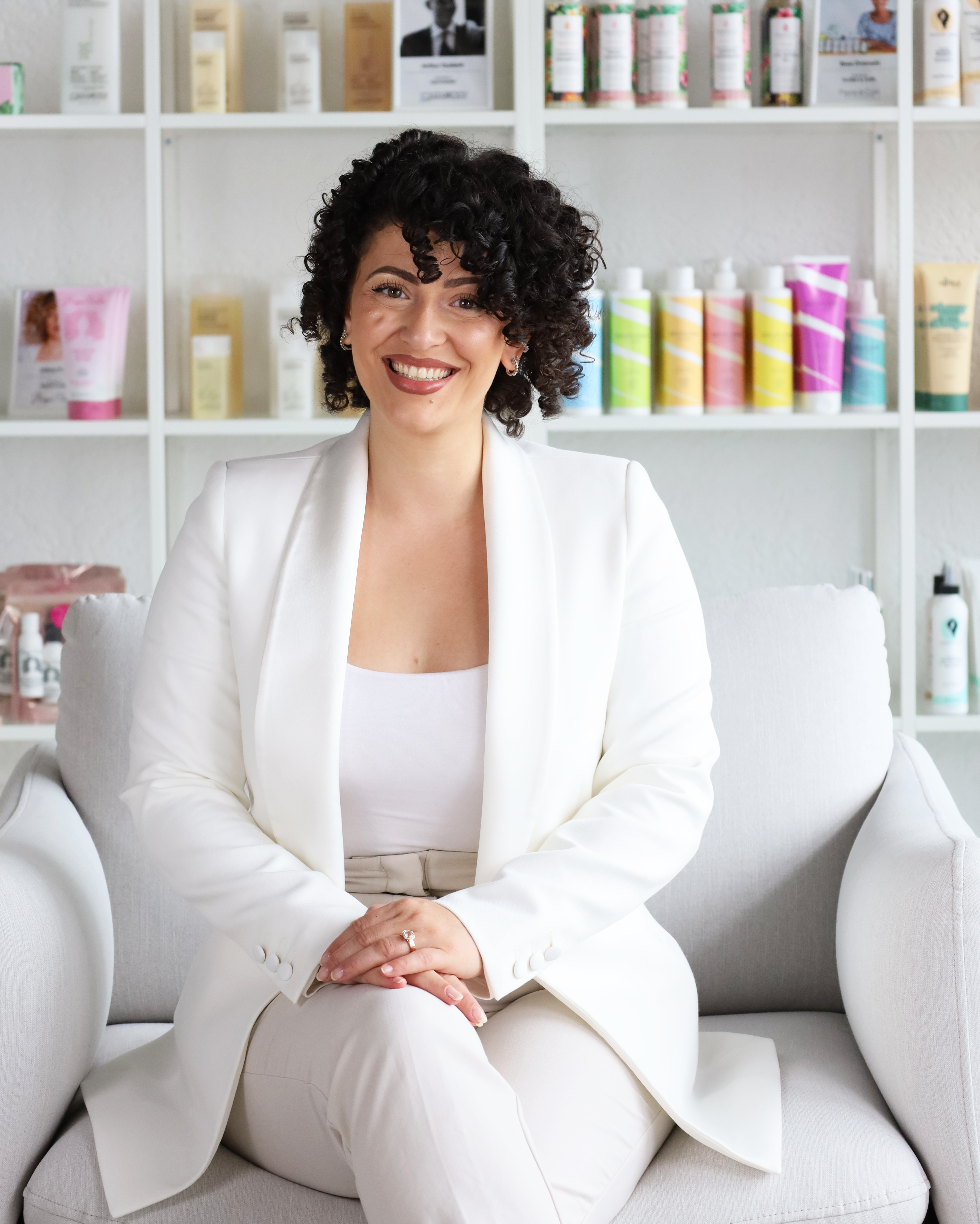 Serpil Sari
CEO & Founder
She is the beating heart and the creative root of SARI CURLS. On a daily basis she infects each and everyone with her good mood, she is an absolute role model for all of us and we get inspired by her dedication and passion. She stays curious and always informes herself on every topic relating to structured hair. Serpil is a true problem solver and constantly finds new ways for optimization. It is her focus and goal to present you a unique shopping experience and to accompany you on your individual curl journey.

Get inspired by her personal story of how she brought the curl shop to existence.
Fun Fact: Serpil is a true night owl. She usually has her most creative and sometimes most productive phase at night. It is not uncommon that she works very late until the early morning hours and comes across the most unusual and creative ideas.🦉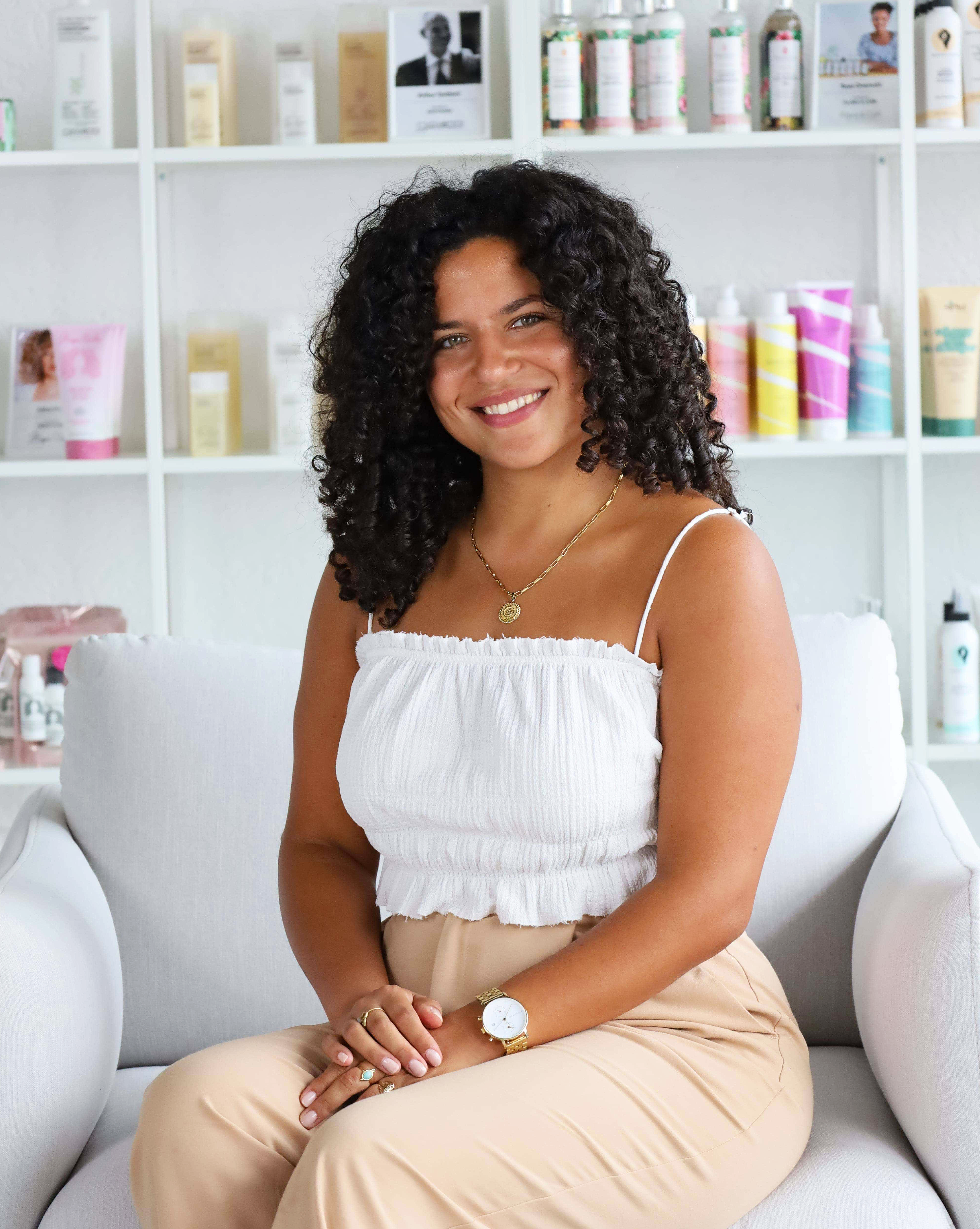 Sabrina
Social Media Manager
Folgst Du uns schon auf Social Media? Dann kennst Du bestimmt unsere liebevolle Sabrina! Als Social Media Managerin betreut sie mit ihrer kreativen Art den SARI CURLS Instagram Channel. Sie verrät Dir alle Neuankündigungen und Aktionen aus unserem Lockenshop und lässt Dich hinter die Kulissen von SARI CURLS blicken.
Was Sabrina und dem ganzen SARI CURLS Team besonders wichtig ist, ist Natürlichkeit und Realness! Wir sorgen für eine echte Darstellung auf Social Media, denn jeder ist perfekt so wie er ist und das gilt auch für Deine Locken - there are no bad hair days!
Fun Fact: Sabrina ist ein echtes Murmeltier, denn sie kann immer und überall schlafen. 🦥 Sei es im Kino, auf Parties oder auf dem Beifahrersitz, ein Nickerchen ist immer drin.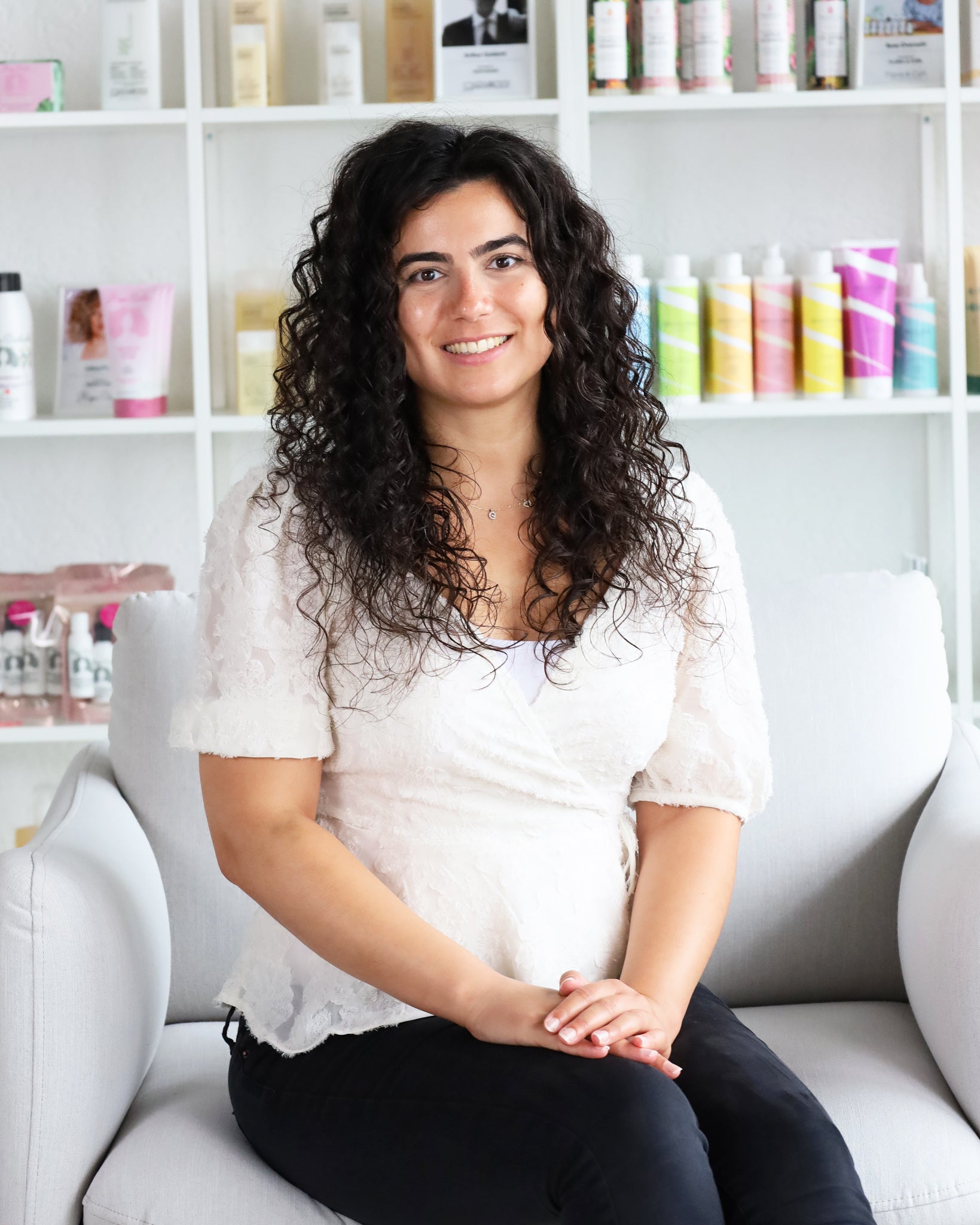 Cansu
Customer Service
Cansu spricht die Sprache der Inhaltsstoffe! Mit dem unfassenden Hintergrundwissen aus ihrem Chemie Studium gepaart mit ihrer Leidenschaft für hochertige Inhaltsstoffe, weiß die schlaue Cansu immer bestens über die Wirkung von all unseren wertvollen Lockenprodukte Bescheid.
Sie berät Dich umfangreich im Kunden Service und steht Dir mit Rat und Tat auf Deiner Lockenreise zur Seite. Sei es per Telefon, Email oder DM mit Deinen Fragen und Anliegen bist Du bei ihr genau richtig.
Fun Fact: Cansu ist ein lebendiger Kompass! 🧭 Mit ihrem ausgeprägten Orientierungssinn geht sie niemals verloren und kennt immer den richtigen Weg.
Sara
Digital Content Creator
Als neuestes Team-Mitglied bereichert die liebe Sara das Social Media Team als Digital Content Creator. Dabei übernimmt sie das Zepter des SARI CURLS TikTok Accounts! Sie kennt die besten und heißesten Trends und unterhält die ganze Locken Community mit ihren hilfreichen und angesagten Videos. 
Sie lebt Social Media und versorgt Dich mit den aktuellsten Curly Trends. Ganz nach dem Motto "everything is content", wird das gesamte SARI CURLS Team zu den lustigen TikToks mitgerissen.
Folge uns auf TikTok und slay your curls!
Fun Fact: Sara ist durch und durch eine Eventmanagerin. 🤓 Sie kennt die besten und coolsten Events und hat immer die angesagtesten Tipps für das Wochenende!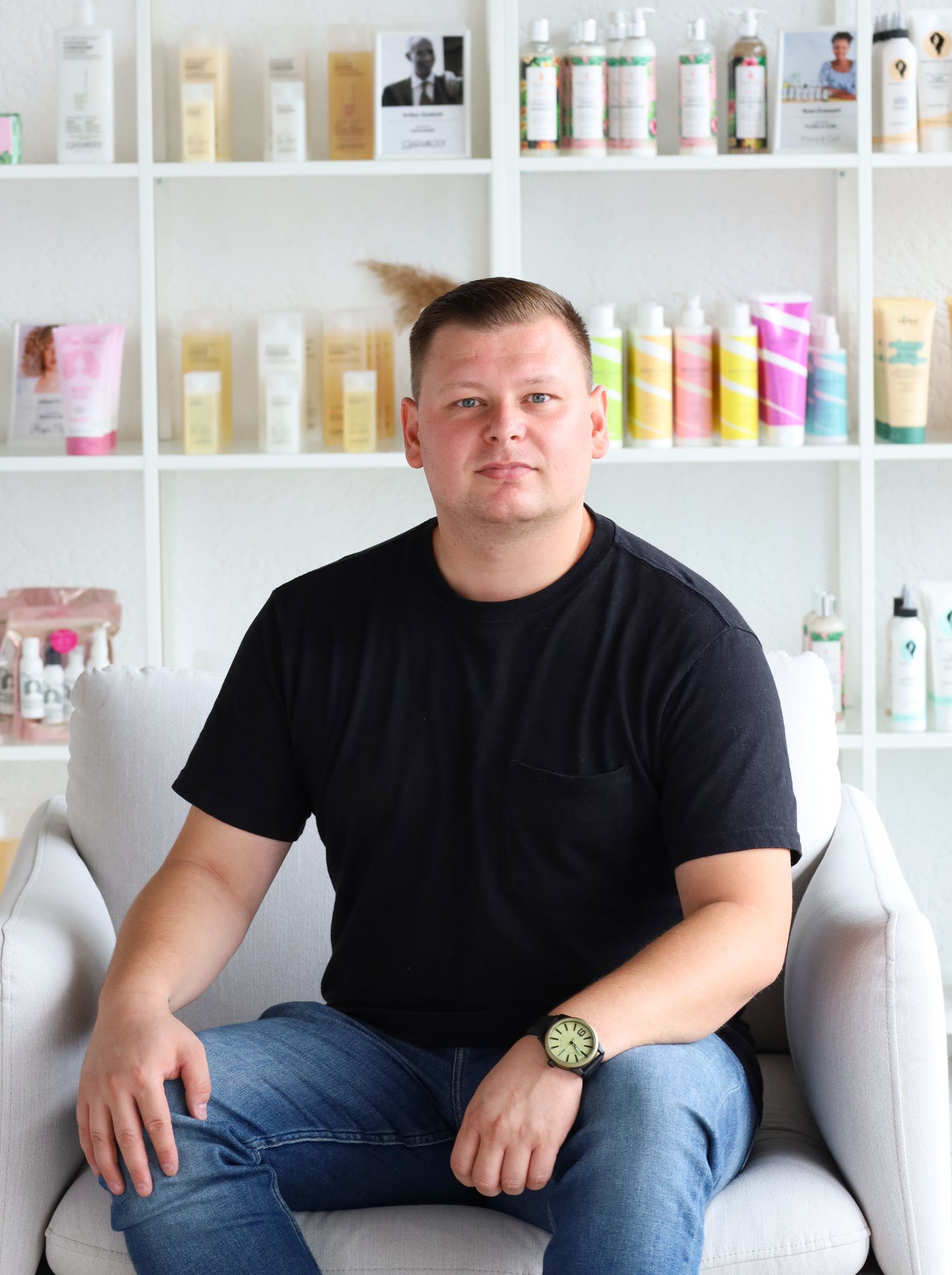 Benny
Warehouse Manager
Als Warehouse Manager leitet Benny die Goldgrube von SARI CURLS, das Lager! Er kümmert sich um den Warenein-/-ausgang und die Qualitätskontrolle Deiner zukünftigen Lieblingsprodukte. Dabei prüft er jedes kleinste Detail mit scharfem Blick und stellt sicher, dass alle Produkte in ihrem besten Zustand sind.
Er ist der Mann, der weiß was alles Curlies wollen - und zwar hochwertige Produkte blitzschnell bei Dir zu Hause! Damit Deine Bestellung immer so schnell wie möglich bearbeitet wird und in Windeseile bei Dir zu Hause eintrifft, legt Benny den Turbogang ein.
Fun Fact: Benny ist der schlaue Fuchs im Team SARI CURLS, denn er hat immer die besten Ideen und einfachsten Lösungswege parat. 🦊